ABISS Industrial Event 5 October 2023
On the 5th October 2023 we will participate again as exhibitor at the ABISS technology event at Kortrijk Belgium.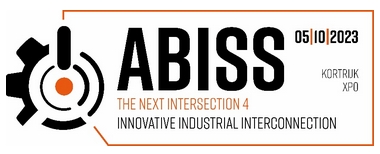 INDUMATION Industrial Event 2 March 2023
On the 2th March 2023 we will participate as exhibitor at the INDUMATION technology event at Leuven Belgium.
If you are interested in a chat about our solutions and a demo at our booth send us a request via our contact page so we can pass you a free registration URL.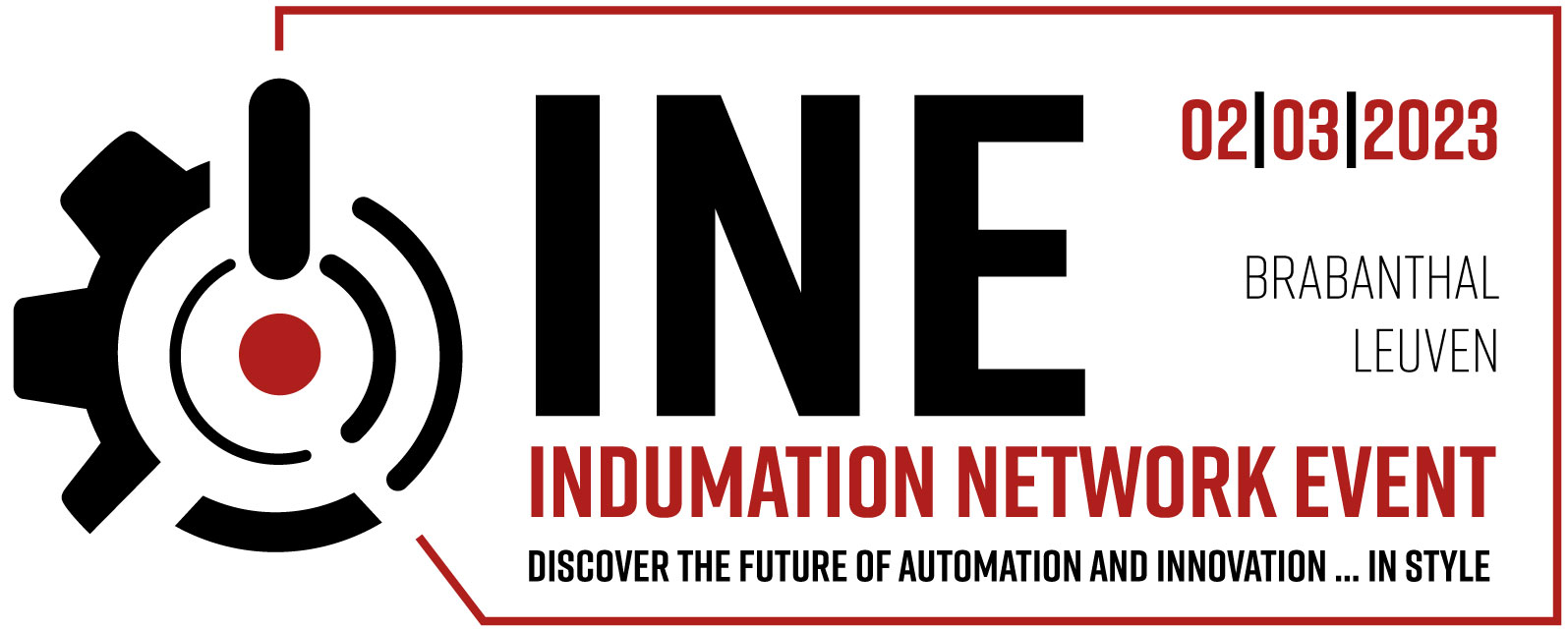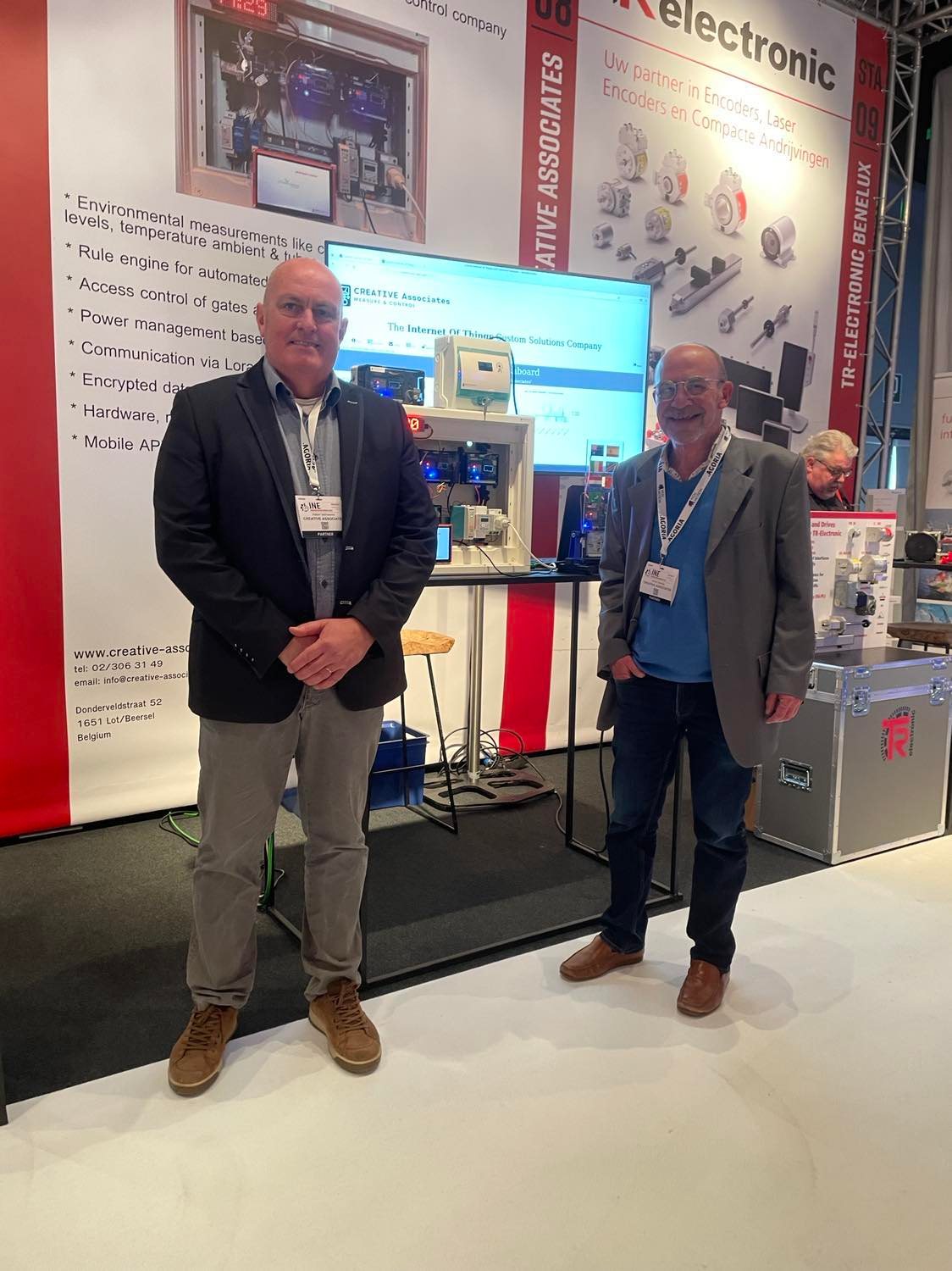 ABISS Industrial Event 6 October 2022
On the 6th October 2022 we will participate as exhibitor at the ABISS technology event at Kortrijk Belgium.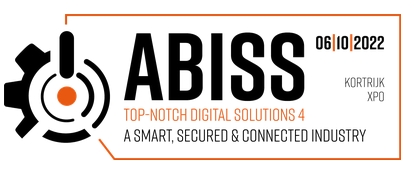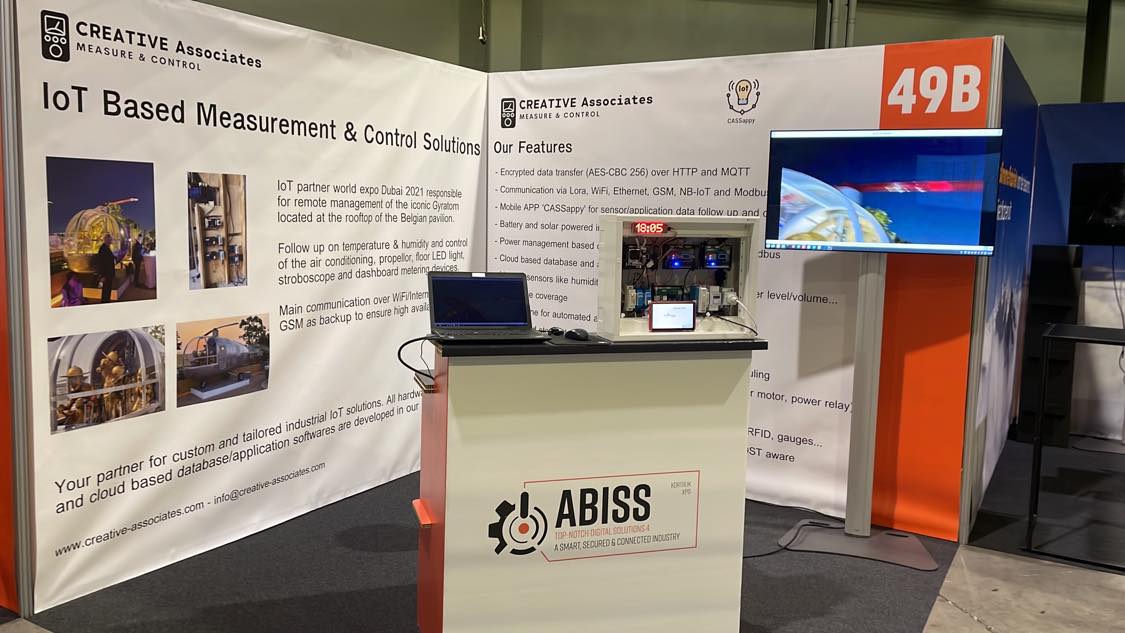 Released our mobile APP 'CASSappy'
In August 2022 we released our mobile APP, named 'CASSappy', on the Apple App Store, Google Play will follow soon. This allows our customers to follow-up on sensor data and to control attached devices.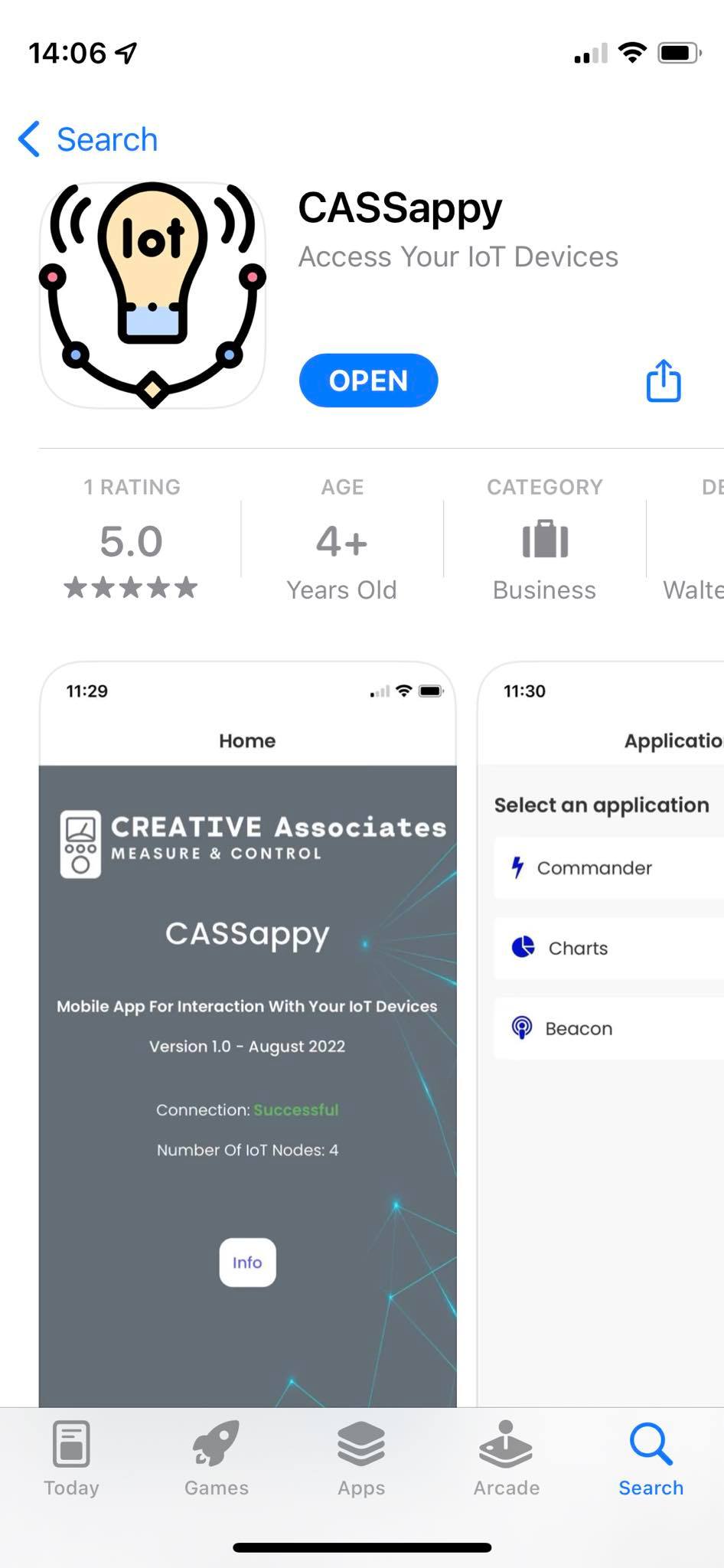 Technical Atheneum Keerbergen Technology Press Release 4th April 2022
At this school we implemented an RFID based technology for access contol and to allow a better follow up of students school/courses activity also called flextime. A Belgian newspaper 'Het Laatste Nieuws' made an article about the 'GO!4 digitalents' project at this school. Our TFT technology is also mentioned.


Added CO2 measurement capabilities
Apart from the temperature, humidity and more we now offer CO2 measurements based on the non-dispersieve infrared (NDIR) principle with auto calibration.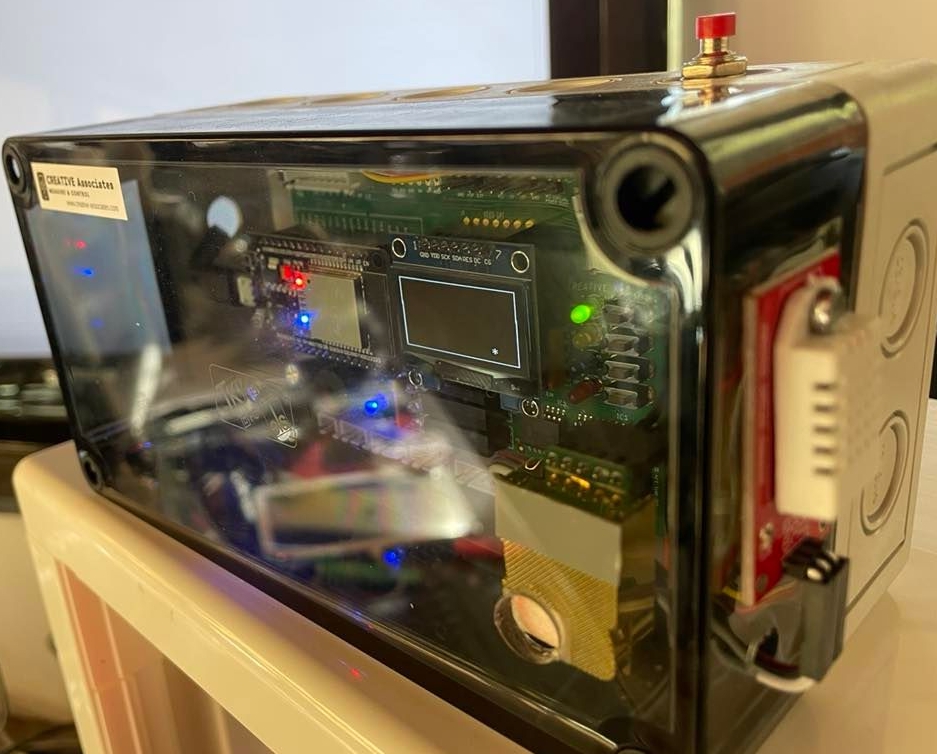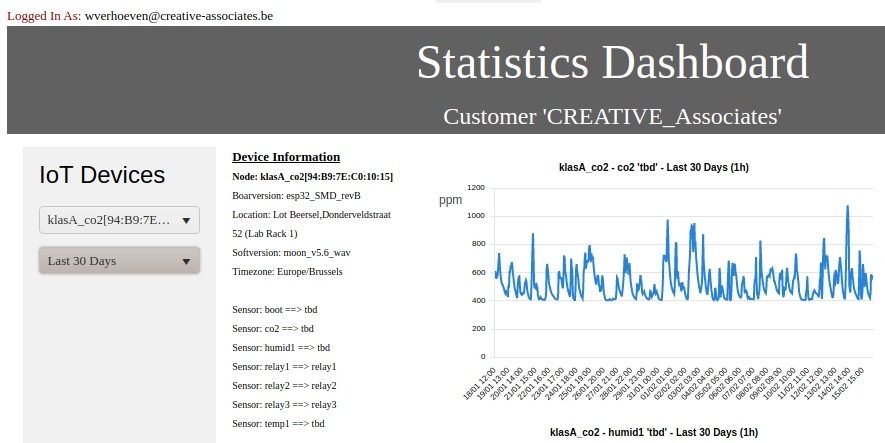 Data can be analyzed and used for real time steering of ventilation based on a rule engine using customizable thresholds.
MODBUS and RS485 Communication
We added a new protocol to our IoT boards which is based on RS485 that allows us to communicate with the MODBUS. It offers the ability to provide solutions for the industry. Our first integrations are with the Schneider Power Meter modules.


Board Production Manufacturer ACE Electronics
During August 2021 we signed up with
ACE Electronics
in Belgium in order to gear up the production of our IoT boards.
Gearing Up For The World Expo In Dubai 2021
The World Expo in Dubai has been rescheduled towards 2021 between the 1th of October/21 and the 31th of March 2022.
We are part of the team that builds the iconic helicopter named "The Gyratom", which is a new version based on the "Gyronef" known from the comic book series "Suske (Willy) & Wiske (Wanda)", written by Willy Vandersteen. The Gyratom is controlled by our IoT technology and will be placed on the rooftop of the Belgian Pavilion. It is
the
eyecatcher of this event.
For more information we refer to our
customers page
IoT Event Mechelen Belgium, October 2020
Latest update 14 August 2020, this event has been canceled due to COVID 19. But we will contribute a WeBex session on the
www.insightz.io
platform of the Brewery of ideas company instead.
"How our IoT Technology delivers Value for Tardioli's W.A.S.T.E. project at the Belgian Pavilion on the World EXPO 2021 Dubai"
.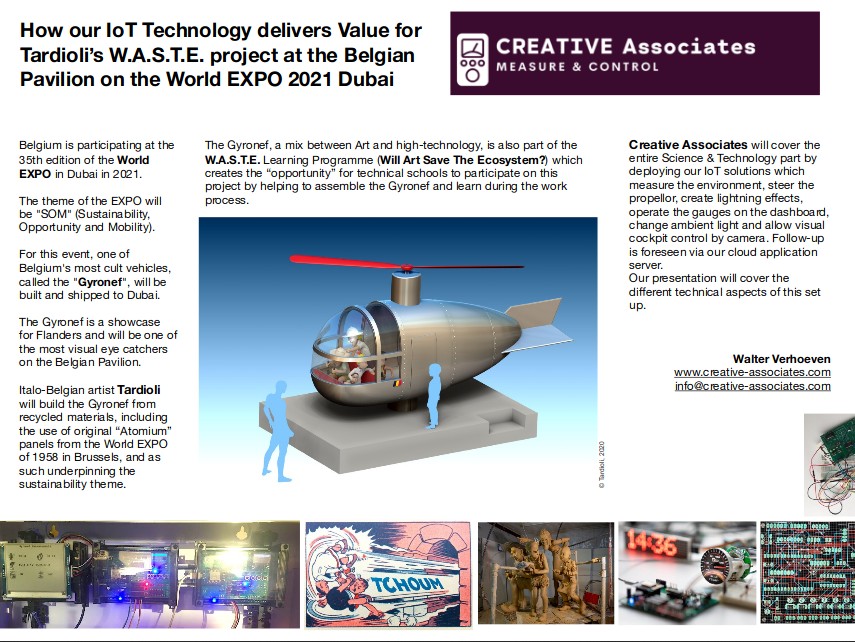 Participation Special edition FOKUS IT of the magazine 'Le Vif/L'Express' of April 2020 and July 2020
In the french speaking part of Belgium, also called the "Walloon Region", there is a business oriented magazine called "Le Vif/L'Express" that offers at regular periods a special edition covering a specific topic. In April it relates to Information Technology and in July it addresses Facility Management as such we have made a contribution about our IoT activities.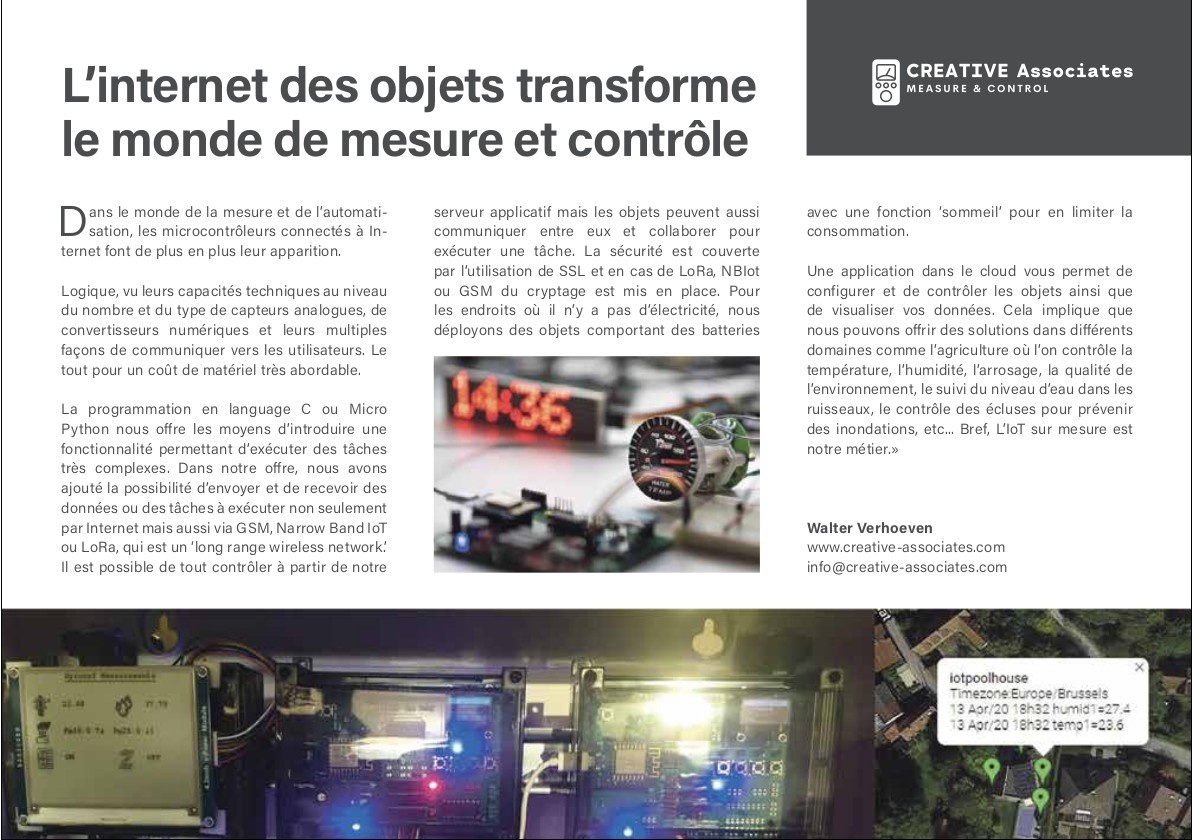 Sponsoring OSB Galabal VUB, Oktober 2019
As VUB alumni we sponsored the first years Computer Science students giveways and the famous grand bal.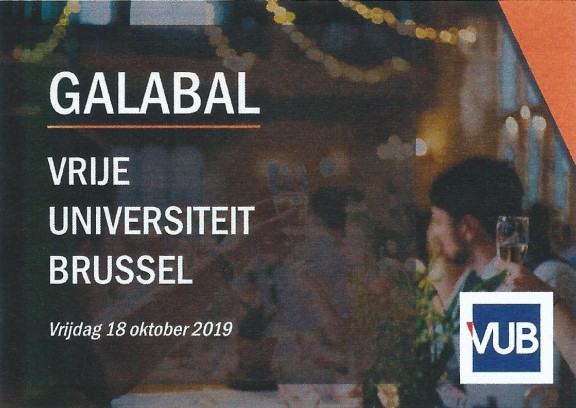 Sponsoring Alternative Music Festival Leuven Belgium, Summer 2019
In Leuven, a known University city, there is a yearly free Alternative Music event organized by young enthusiastic people.
Our way to contribute to a better world !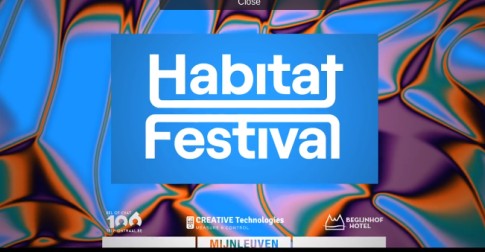 IoT Event Mechelen Belgium, June 2019
In Mechelen there is a yearly European IoT convention that we attended for the first time after two years of development in order to evaluate the current offering in this field. Next year we will actively contribute by our presence in the demo area and speaker slot. Check it out !